The AFL's Retro Round was the perfect background for two greats from Geelong to hit individual milestones.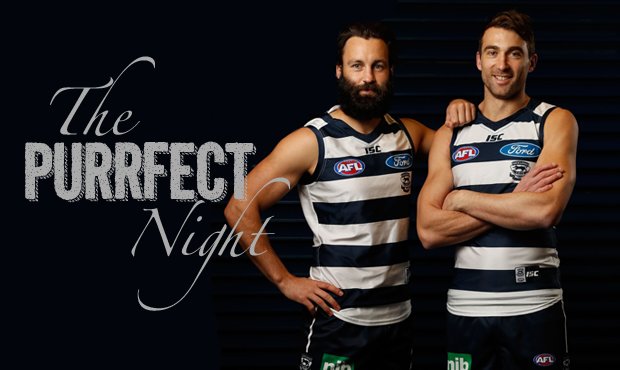 Corey Enright (326 games) taking over the most games mantle from Ian Nankervis who was at the game and ready with hand shake when boys ran on the filed; Jimmy becoming the 4th cat to reach the 300 game milestone as well.
Geelong CATS – 2 of the best, Jimmy Bartel and Corey Enright, congrats on the achievements and well done on another win in 2016…..looking like another good year for the CATS 🙂
Retro63
If you want to lose weight then your attitude and motivation to do so will form a solid foundation to do it! It is not meant to be difficult, changes to your eating habits, portion sizes and most importantly food groups/types – healthy is best, less processed foods and sugars and more fresh foods!